We will design, create, and make minor content updates every month for one low monthly cost. Affordable websites, web hosting, and web based services.
Get Started
Web Design for Small-Business and Enterprise

Free Consultation
Your website is your most important advertising tool. We look forward to meeting you and exploring your needs and goals to determine whether we would be a good fit for you. We want to make sure you receive the best possible service and outcome.

Fast Turnaround
Efficiency and speed is what adds a competitive edge in today's website market. ITSS will build your website quickly so you can start conducting your business today. Do not wait months for your website to be created.

Responsive Web Design
Gone are the days of accessing the Internet through a desktop computer alone. Your website will look great on a desktop computer, a tablet, or a phone.

XML Sitemap
Sitemaps are lists of all of the pages on your Web site that you want search engines to know about.  We will build and submit your XML Sitemap to all of the major search engines.

Automatic Backups
We offer an automatic remote backup service for all our websites. Backups overwrite previous backup data, so we strongly recommend maintaining backups of your own as well.

Search Engine Optimization
SEO is a process to make your website easier for search engines to understand and find.  We will apply this process to your site, to improve your search rankings.

Easy Updates
We will design, create, and make minor content updates every month for one low monthly cost. If you would like to make content updates yourself, we will provide the training necessary via purchase of one of our website packages.

Caching & Optimization
We will set-up a simple and easy-to-manage caching plugin to help optimize your website. This will enable your website to load faster and use fewer server resources.
Web Design | Web Development
Goldsboro Web Design and Web Based Solutions
---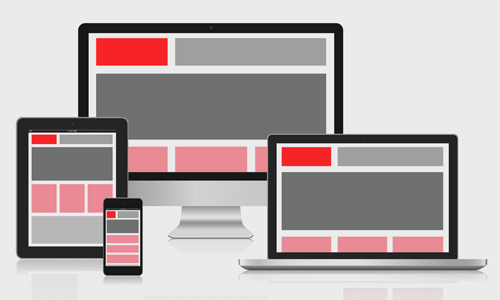 We offer an extensive list of web development services that can be customized according to your company's needs and budget. Sell your products online with ecommerce solutions that fit your businesses needs. We will even show you how to add products, update pricing and manage your content easily and effectively yourself.
Our list of services include professional web design, graphic design, logo design, branding, web hosting, domain registration, managed web design services, search engine optimization, online marketing and social media marketing services.
Need to add content to your website? Need to setup an email? Simply have a question? We know running a business is hard enough and sometimes you just don't have the time to do it yourself. We offer hourly and monthly maintenance packages to fit your needs.
Web Hosting $9.99/month
Since 2002 ITSS has provided reliable web hosting services for individuals and small businesses across North Carolina. Whether you are a small business looking for a web host or a domain name for your business, ITSS has an experienced team standing by to support you. All of our web hosting plans are carefully tailored to meet our clients needs. We offer web hosting that is fast, secure and reliable allowing your websites to grow with your business.
Unlimited E-mail Accounts
Would you like to generate more revenue?
---
Increase profit margins, productivity and efficiency.
Request A Quote